Zero waste / nessuno spreco: The concept on which the BIO project is based is to reduce the environmental impact as much as possible both in the production phases and in the "end-of-life" decomposition. We decided to use 100% recycled ABS for the development of the 3D printed shell, while the seat is made of plywood. The shape of the armchair is extremely clean and light, the enveloping line guarantees excellent containment and a comfortable support for the arms. The thin plastic material of the structure coupled with the PU padding makes it slightly flexible, allowing it to accommodate the user's movements, improving comfort.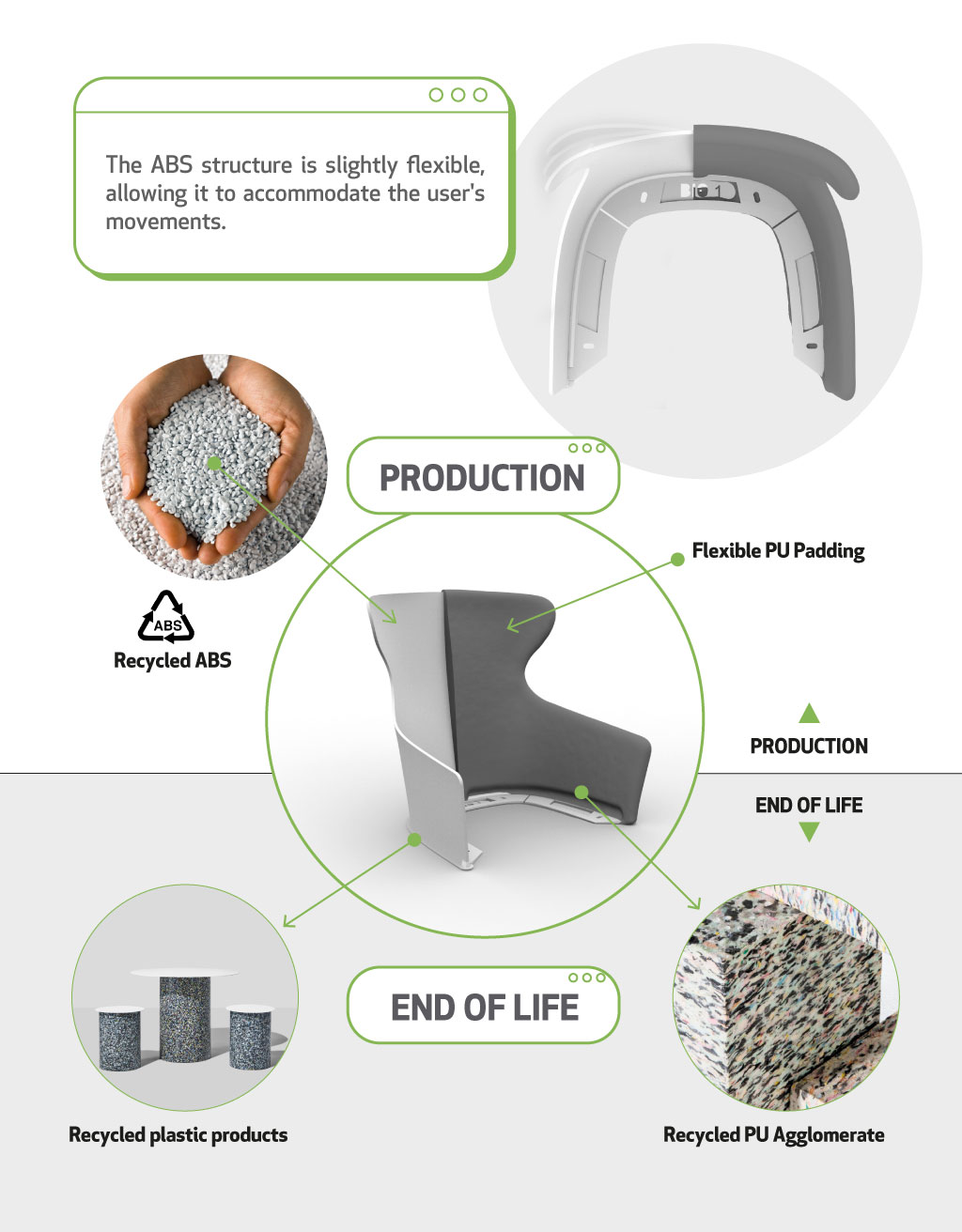 We have thought about the development of a 100% recycled ABS body for the BIO series, we produce using 3D printing directly on site to minimize waste and have the maximum freedom to test and produce the right number of bodies, so as to be able to develop a complete range and perfectly suited to the contemporary, with excellent shapes and functions, without waste and paying attention to the environment.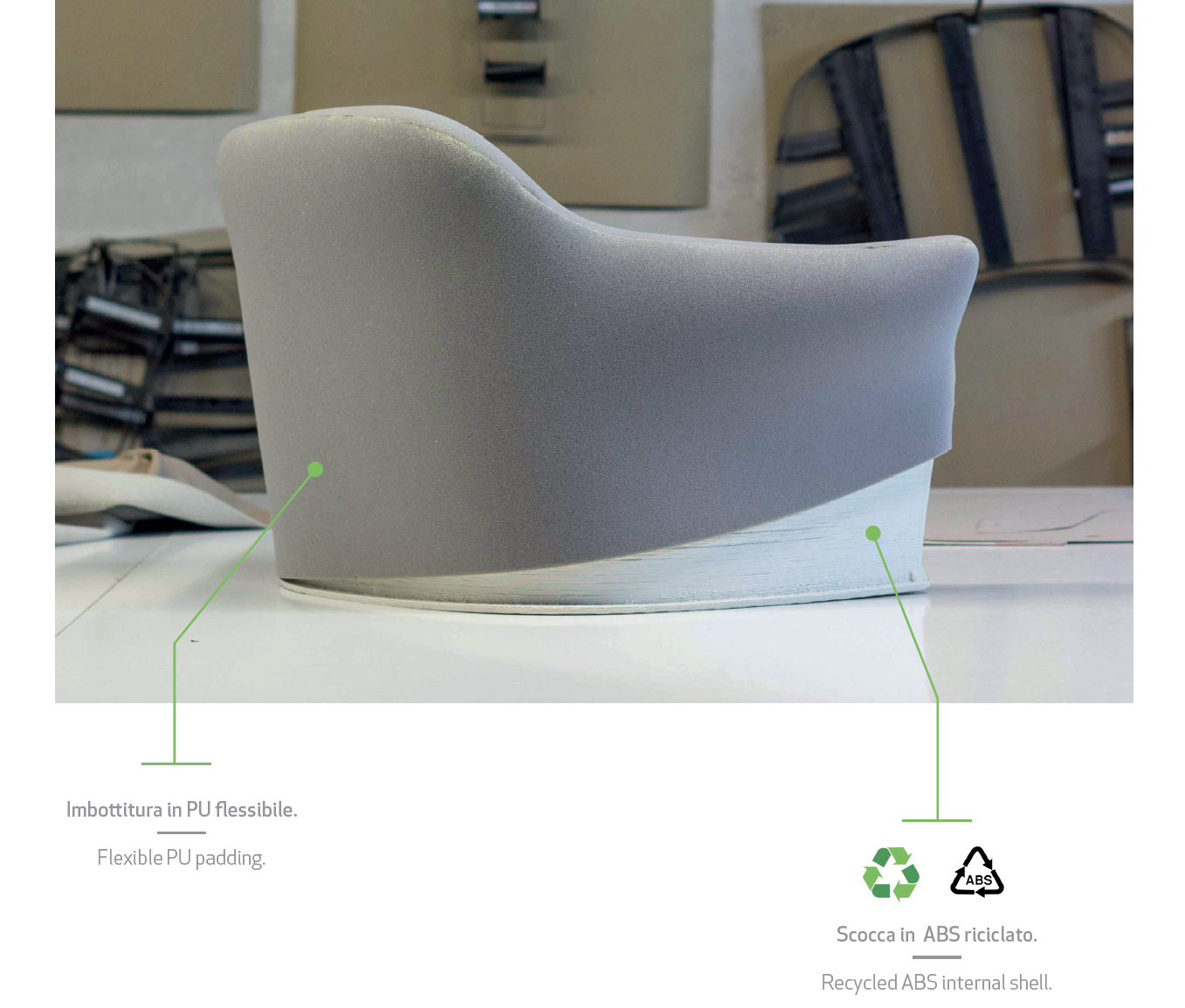 The Bio seat has passed the CATAS tests and has achieved the EN 1335-2: 2018 certification.
We know that research and innovation must be developed on solid foundations and for us at Mpiù it was a fundamental technological step to have the range tested, to certify the quality and durability of the armchair. Safe and serene of its duration over time.
See the certification of the BIO seat here.